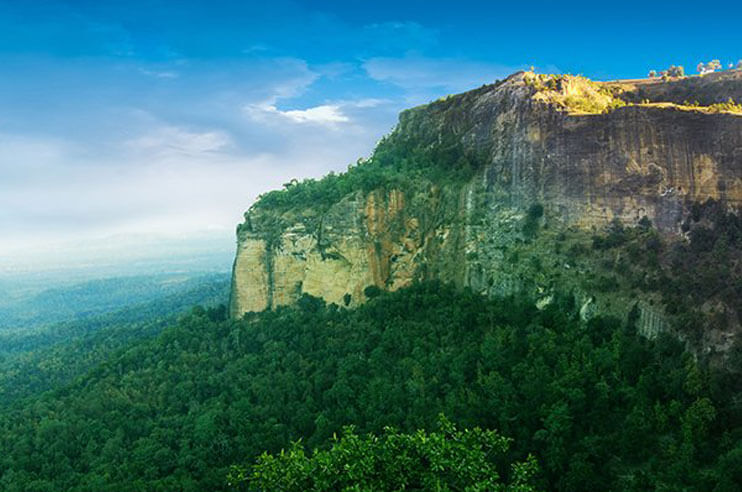 02 Nov, 2018
Visit a Lesser Known Destination in Madhya Pradesh- Pristine Tamia
Popularly known as the Heart of India, Madhya Pradesh holds on a plenty of things to explore which makes it a center of the country and as unique as the India. While digging deep to know more about Madhya Pradesh, I came across one of the MP tourism places that is more than the regal forts, breathtaking topography, exhilarating wildlife, caves and temples. Yes, I am talking about the untouched and unexplored Pristine Tamia in MP which is a beautiful hidden hill station in Madhya Pradesh or in other words we even say hidden treasure of the state. So what is it that makes Tamia a must visit scenic destination in Madhya Pradesh. To help you get clear on it I have pointed out some of the reason that would excite you to pack your bag and stray to Tamia right away. Without making you wait much, let's get started-
1. The Place is a Lesser Known Hill Station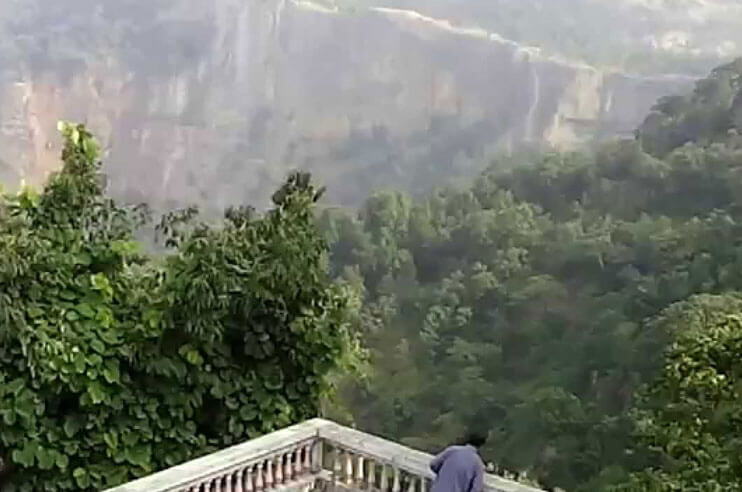 Being small but relatively unexplored destination in Madhya Pradesh, Tamia which is one of the best places to visit near Pench Tiger Reserve (147 km) is a must visit place as the picturesque forest destination offers scenic beauty which can make you go WOW. So if you are planning for holidaying in Madhya Pradesh then a visit to Tamia would give you an opportunity to interact with the surrounding environment without any disturbance. Nestled on a hilltop, Tamia offers beautiful views of the Patalkot Valley which is a horseshoe shaped valley as well as the dense forests surrounding it that has some medicinal plants and rocks dating back to an era that is 2500 million years back.
2. It has Got the Breathtaking Beauty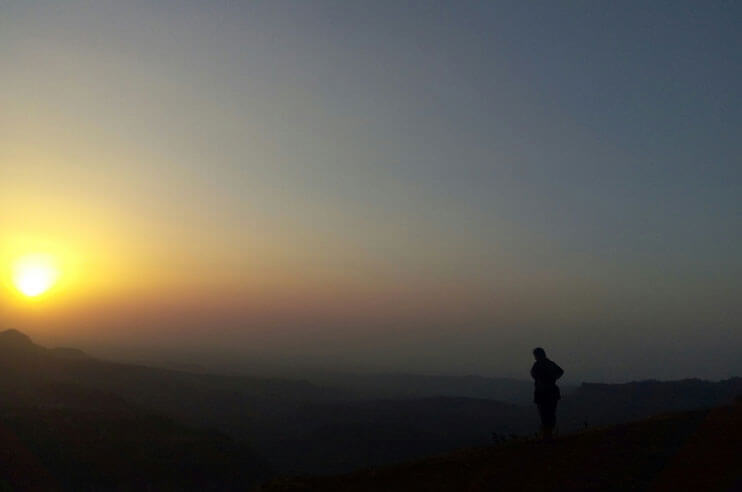 Oh yes, the breathtaking beauty of the place is the second reason why I urge you to make a visit to this serene place in Madhya Pradesh. If your love for scenic beauty is indescribable, then trust me you are going to fall in love with this hidden tourist place in MP. Waking up in the morning with the view of the sunrise would be a unique experience in itself which shouldn't be missed. Also, treat your eyes and relax with the the soothing view of the sunset that is not to be described in words but is an experience to be felt.
3. One of the Perfect Monsoon Getaways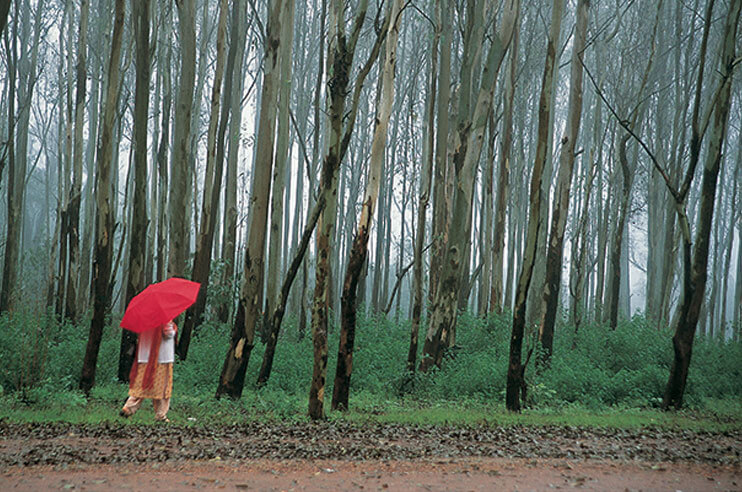 If you have been looking for the perfect but unique monsoon getaway that is less crowded and a place that satiate your appetite for monsoon thrills, then it has to Tamia, hidden tourist attractions in MP. Staying away from any form of commercialization, makes Tamia a perfect monsoon getaway. Even though it is an year-round destination, but considering to plan your visit to the ah-mazing hill station during the monsoon season would be an ideal decision as the beauty of the place appears to be more enhanced giving you a cool and pleasant weather that is good to go if you are visiting the place for family vacation, with your partner or even solo.
4. A Place with Vast Ecological and Botanic Diversity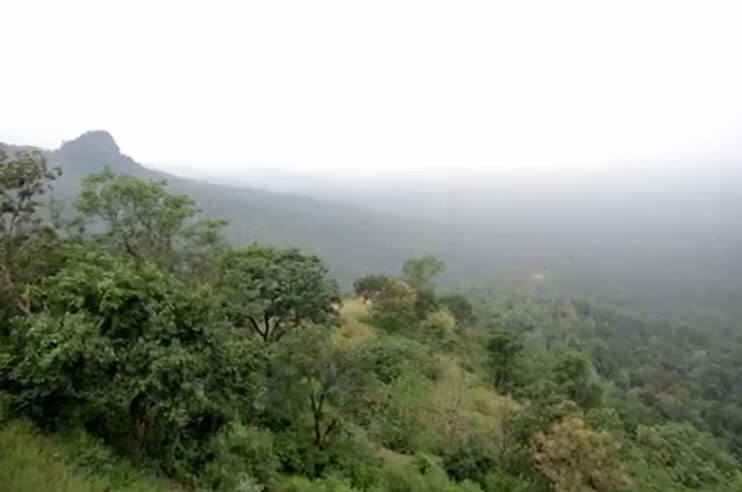 As Tamia is one of the best destinations for ecotourism and wildlife tour in India, it helps one to feel rejuvenated. So if the thought of taking a break from the hullabaloo of the city life is coming into your mind, then moving ahead to Tamia will help you achieve the peace that you are looking forward for amid the deep and dense forest. The place offers an invigorating experience that replenishes the tired souls of the visitors. So if you have been planning for a trip to wildlife destination, then Tamia will help you make the most out of your trip.
5. The Place has Got the Colonial Charm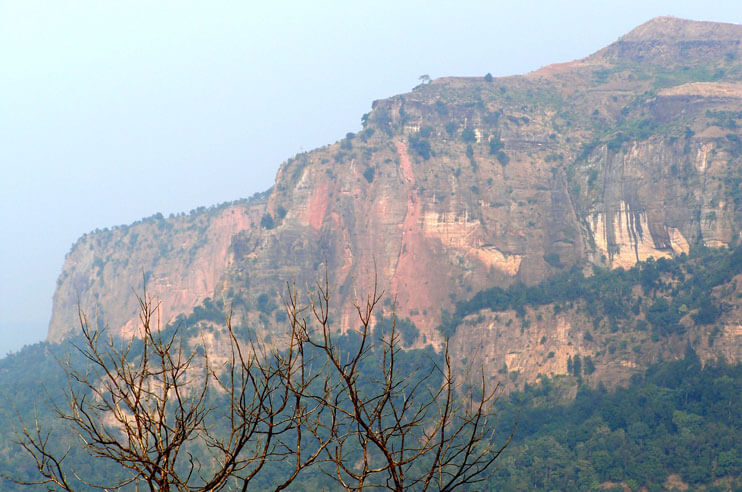 What I found fascinating about the place is, it has got many old and well-maintained houses from the British Era that are located at some of the best spots and cliff edges. So if you are a history lover and experiencing the colonial era was ever your dream, then Tamia would help you achieve it. Visiting the place, you wouldn't feel like leaving it and going back.
6. It is a Perfect Place to Digitally Detoxify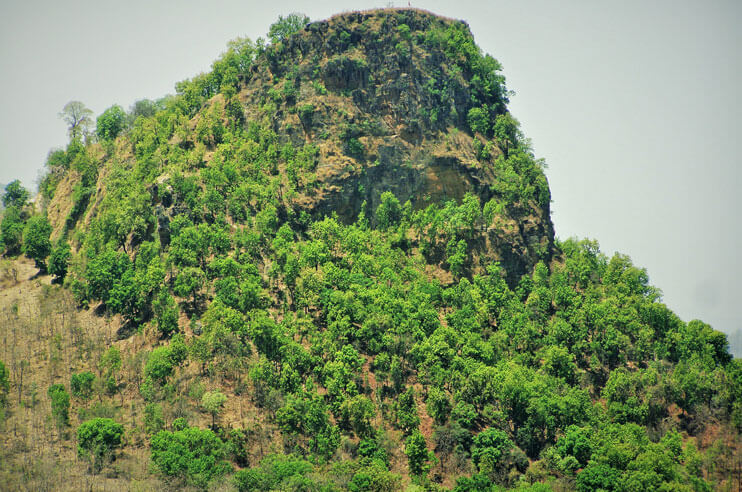 At some point in time we all feel like taking a break from our mundane daily routine, leave our gadgets and move in search of solitude. For those seeking peace amid the nature to chill for sometime, Tamia is the perfect place that would help you get disconnected from the world and experience absolute tranquility. Truly, the the mesmerizing beauty of the place will help you get digitally detoxified.
7. Place to Relive a Childhood Story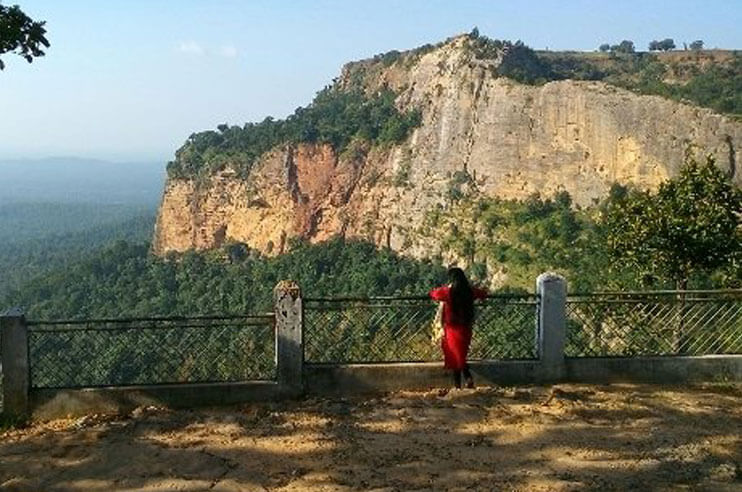 As I was going through to learn more about Tamia, I came across few things that not just me but even you would relate to your childhood books and cartoons. Remember how captivating the story books that were discussed about the places and oh how i wondered being a part of such places. If you too want to experience and relieve a childhood story, then Tamia is where you shouldn't miss going.
8. Good Place for Hiking and Creating a Bond with the Nature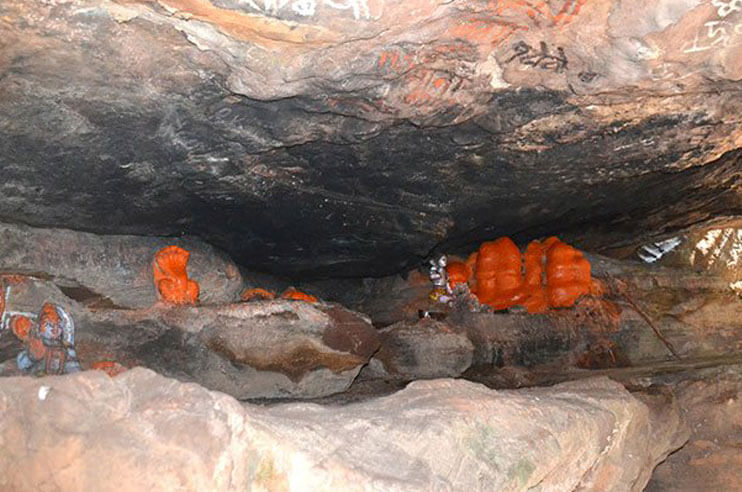 Here comes good news for the adventure lovers. If hiking is all that is in your plan during the monsoon, then choosing Tamia won't disappoint you. Hiking in Tamia would help you spend enough time amid the lush greenery along with waterfalls and religious temples. The Tamia Patalkot trekking would cover the hidden places near Tamia including the Patalkot Valley, Zingara Waterfall and Anhoni Village. So, explore the unexplored part of Madhya Pradesh, start with hiking to get a panoramic view of the Tamia and Chota Mahadev Area giving your monsoon vacation a surreal experience.
9. Place to See Other Side of Madhya Pradesh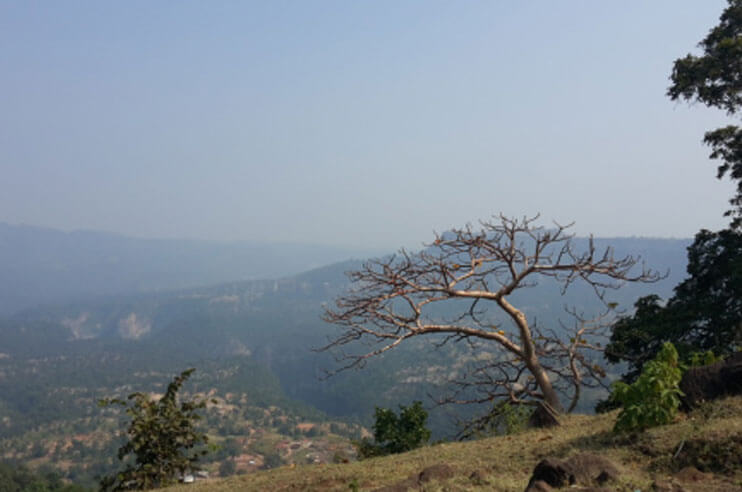 Looking forward to explore something more than the ordinary? Then Tamia, the hidden gem in MP is completely different than what one might expect from Madhya Pradesh. The beauty of the hill station which is not just perfect to sit and relax but gives one the opportunity to make a wonderful and memorable vacation by exploring the nature sightseeing. So get ready to enjoy the heavenly beauty of Tamia to get soaked in the charm and appeal.
10. A Place That is Every Photographer's Dream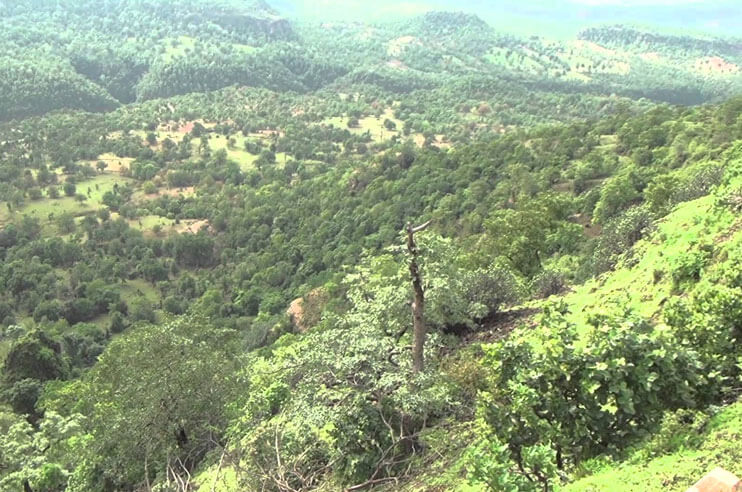 For photographers looking for a new unexplored place to capture, head to Tamia (one of the best places to visit in Madhya Pradesh). Visiting the place, you would get immense opportunity to capture the picturesque view of the hill station. Also, don't forget to capture the popular points of interest in and around the city like the Patalkot and Tribal Museum (best places to visit in Tamia). You can even explore the nearby destinations like the Serene Pachmarhi and Charming Tawa Marhai.
IMPORTANT INFORMATION FOR TRAVELLING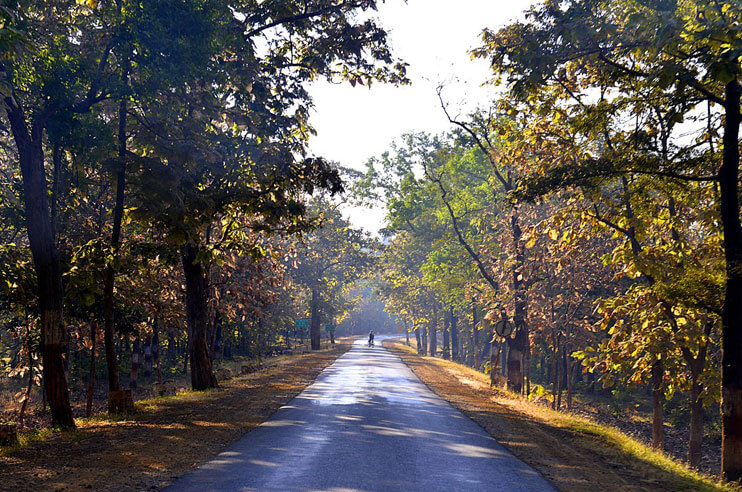 How to Reach?
By Air: The nearest airport to Tamia is Nagpur which is located at a distance of 185 km. The airport is well connected to the other major cities of the country.
By Train: The nearest railhead is the Nagpur Railway Station which is at a distance of 178 km away from Nagpur.
By Road: Reaching Tamia by road is convenient. Get the bus or taxi service from Bhopal, Nagpur, Jabalpur, Chhindwara, and Pipariya that would take you straight to Tamia.
Best Time to Visit:
Tamia can be be visited all throughout the year, but to get the most out of your trip to the beautiful hill station, consider planning your trip to Tamia during the monsoon season i.e., between June and September.
Where to Stay?
Being an undiscovered terrain, hotels & resorts in Tamia are limited. To make the best of your Madhya Pradesh tour would be to book your stay at the Tourist Motel. Aslo, if you are willing to stay a little further, Hotel Kusum Residency in Chhindwara would be a decent place to spend a couple of nights in Tamia.
With this, I wrap up my blog here. I am pretty sure that you are wondering about when to run to this beautiful hill station. Well, why wait for the monsoon? Convince your friends or family, drop an email to your boss, pack your backpack and leave for Tamia to get an experience for the lifetime.
Also, if you need any travel assistance like travel tips or hotel bookings, then we are here to help you plan your trip to Tamia to make it a memorable one and an experience like never before. Give us a call at 09212777223 or fill-up enquiry form available on the website.
And yes, if you liked the blog, please don't forget to hit the like, write your opinion in the comment box and share it will your friends and family.
Writer: Swati
Popular Posts
---
Follow Us
---
Recent Posts
---